Published: 25/06/2018   Last Updated: 26/06/2018  
Tags: Blog

We are in the grip of a housing crisis. We need to build more homes. This is the cry we keep hearing. Yet we have needed to build more homes since the 1970s. The people born in the 1970s have grown up and had children, and now their children are having children. Three generations have passed and still we are not building enough homes. In Greater Manchester we need to build an extra 10,000 new homes every year to cope with demand.

At the same time there is a growing housing waiting list. In Salford alone there are 6,500 people on the housing waiting list. There are on average 28 bids for every property that becomes available.

The reality is that we will never build enough homes. At Salix Living we took the view we need to look at how we can do things differently and had the thought "if we can recycle plastic, why can't we recycle buildings?" We are asking the wrong question, it is not how can we build more new homes, it should be how can we create more new homes? This can be done by re-using and re-purposing existing empty properties.

It is estimated that there are around 11,000 empty homes in Greater Manchester that could be used to provide much needed accommodation for those on the housing waiting list. But, Salix Living also look at different types of empty buildings such as ex-job centres, shops, pubs and old nursing homes. We have worked with private landlords and the council to see what we could do to bring these properties back into use as new homes.

In the last 5 years, we have created over 200 new homes in Salford adopting this approach. These are not new build, but re-purposed and re-used buildings making them into residential homes. One of these building was Quay House, formally an old job centre that has been disused for 25 years. Now, it is providing 41 affordable homes for Salford residents. If every local authority had achieved the same number, then over 2,000 new homes would have been created across Greater Manchester.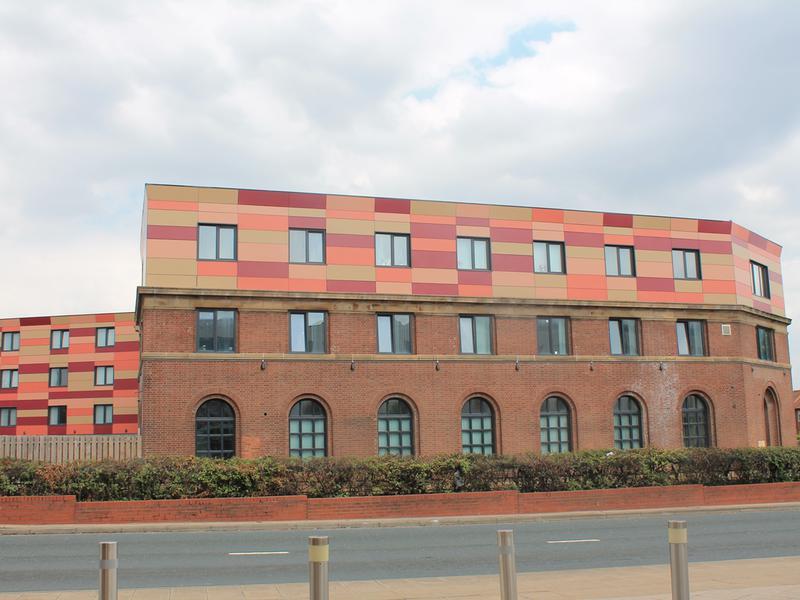 There are thousands of empty homes in Greater Manchester and thousands of people on the housing waiting list, we need to bring the two together. One way of doing this is through giving grants or loans to landlords to help them bring their empty properties back into use. I hear people say that by doing this we are lining the pockets of landlords, but in fact this is not the case. As part of any private sector leasing scheme, landlords have to lease the property to organisations such as Salix Living, meaning we manage the property on their behalf, receive some of the income and ensure the right people are put in these properties, ie. those with housing need.

Also, let's not forget the wider benefits. These buildings are sitting empty and regularly attrac vandalism, anti-social behaviour and arson. Their appearance is bringing the area down, they are a blight on the neighbourhood.

By bringing these properties back into use, we are putting people back where they belong in the heart of the community, helping to revive high streets and town centres by getting them populated with people again. These empty buildings are situated in high streets and town centres and so bringing them back into use is helping to revitalise these areas. Compare this with new build schemes which are invariably built on the outskirts, miles from local amenities.

We need to look at different ways of providing new homes, we need to be creative and think differently and recycling buildings is one way we can do this. We need to re-think how new housing is provided. There is no right way or wrong way, there is only one way- creating more new homes and stopping people living on our streets.