Salix Living uses direct marketing to keep all customers updated on community events, provide information relating to each neighbourhood and to provide offers to all of our customers. We use the following methods to provide these types of information to our customers:
Newsletters.
E-newsletters.
Magazines.
Texts.
E-mail.
Phone Calls.
We provide our community based information under the legal basis "Legitimate Interests", as we believe that our customers will be interested to hear about such offers, events and information relating to their neighbourhoods. All customers are able to opt out of receiving information at any time.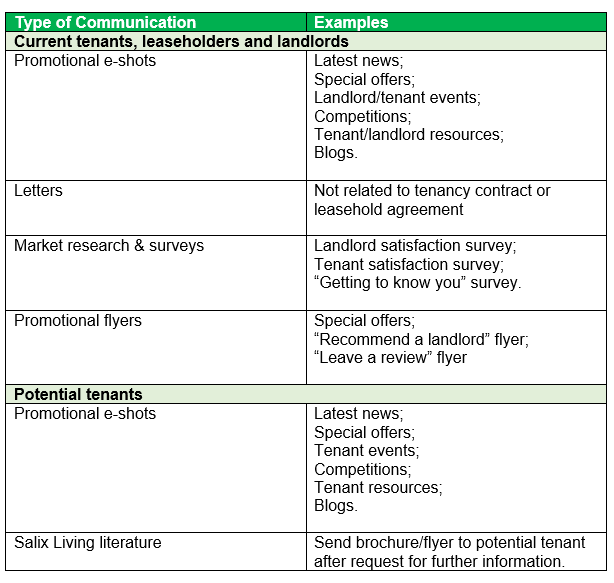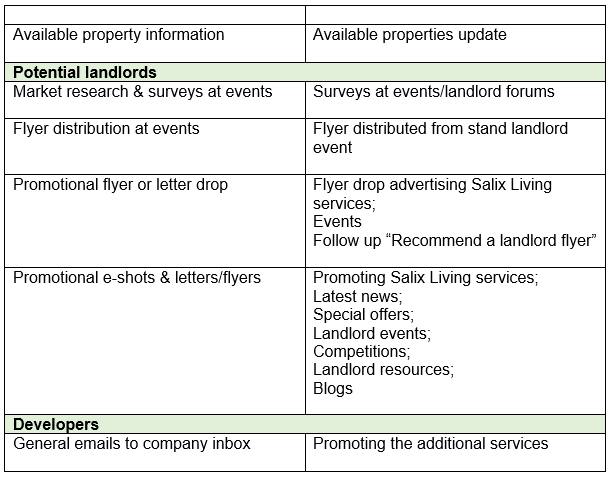 You can opt out of any direct marketing format at any time using any of the below methods:
By calling our contact centre on 0800 218 2000
By emailing our Data Protection Officer at datarequests@salixhomes.org
By editing your preferences by clicking the link on any marketing email.